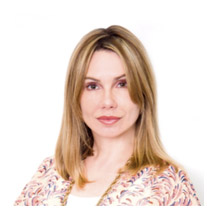 Welcome to Lisa Bardell Coaching
Lisa Bardell BSc (Hons) Psychology, Dip NLP Coach Clin Hyp, MBIH ( Lic. ), CNHC Registered
web: http://www.lisabardellcoaching.co.uk/ - e-mail: info@lisabardellcoaching.co.uk - phone: 07977 121260
I'm a highly effective Therapist & Coach used to working with a broad cross section of clients. I get to the root of your issues, help you to fully resolve them, and in turn to make the changes you want to make in yourself and in your life to become happy and fulfilled, confident and relaxed.
I'm a Licentiate Member of the British Institute of Hypnotherapy & NLP, as well as the Complementary & Natural Healthcare Council ( main register for NHS / GP referrals ). I have also been one of a limited number of Therapists selected to join the new Commissioning GP Directory, which is used by all GP's to select effective and appropriate Therapy for their patients, in line with the 2012 Health Act.
I'm also a Member of The Professional Guild of NLP and The AAMET ( Association for the Advancement of Meridian Energy Techniques ) - with all of the above I'm bound by the highest standards of Professional Conduct, and Continuing Professional Development
How Do I Get Results?......
I work with a unique and powerful combination of Therapy & Coaching tools, in order to tailor my approach to you as an individual, to the results you want, and to the way your needs evolve throughout our sessions
* Clinical Hypnotherapy
* EFT ( Emotional Freedom Technique )
* NLP Therapy
* NLP Coaching
* Life, Career & Relationship Coaching
* Mind CALM Meditation Coaching ( 1 to 1 & Workshops )
Issues I Work With....
This list is not exhaustive, contact me for any issue you do not see here:
* Stress, Anxiety & Depression
* Weight Loss, Cravings, Over-eating, Bingeing & Body Image
* Eating Disorders, Disordered Eating & Body Dysmorphia
* Confidence & Self Esteem
* Public Speaking, Social Anxiety, Assertiveness & Shyness

* Stop Smoking, Motivation to Exercise & Healthy Lifestyle Choices

* Obsessions & OCD
* Addictions & Dependencies
* Anger, Frustration & Relationship Issues

* Energy Levels, Fatigue & Sleep Issues
* Pain Management ( using EFT / Tapping )
What is Mind CALM Meditation?...
Mind CALM Meditation is a modern, effective and gentle approach to stress, anxiety and the busy mind full of constant chatter!
The solution to restore Calm, Clarity, Confidence and Creativity to the busy, distracted mind...Created by best selling author and the UK's Top Meditation Teacher - Sandy C. Newbigging.
No jargon, no rituals, no strict rules, no uncomfortable sitting positions AND absolutely NO judgement as to where you're at. Just a simple, easy to learn and fun way to enjoy more serenity and success in daily life.

Mind CALM Meditation provides practical techniques that allow you to let go of the constant chatter happening in your mind. In doing so, Mind CALM Meditation can help you:

*Worry less
*Sleep better
*Improve your relationships
*Live more fully in the present moment
*Feel more CALM
*More Confident
*AND more Content

Lisa Bardell is a fully accedited Mind CALM Coach, trained personally by Sandy C. Newbigging during the One to One Sessions ( x4 ) or the 1 Day Workshop Lisa will:

*Give you expert guidance on how to use Mind CALM Meditation in the most effective and enjoyable ways
*Teach you the life-changing insights that sit at the heart of this unique meditation technique
*Provide opportunities to meditate for short periods of time with the group.
*Teach you how to use Mind CALM Meditation with your eyes open so you can experience the benefits throughout your day

What My Clients Say About Me & Their Results....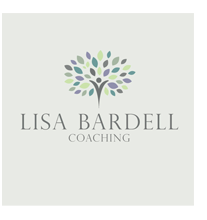 Take a look at a selection of testimonials on my website: http://www.lisabardellcoaching.co.uk/testimonials/
OR on the Independent Review Website: Review Centre where I recieve a 5 Star Rating:
http://www.reviewcentre.com/Alternative-Therapy/Lisa-Bardell-Coaching-www-lisabardellcoaching-co-uk-reviews_2150902
Follow Me...
Facebook: https://www.facebook.com/LisaBardellCoaching
Facebook: https://www.facebook.com/MindCalmCoach
Twitter: https://twitter.com/LisaBCoaching